That is if you have one.
This is the one I've been working on. Yes it's a horde, in fact it's a completely different server. I didn't want any dc interruptions while creating a masterpiece.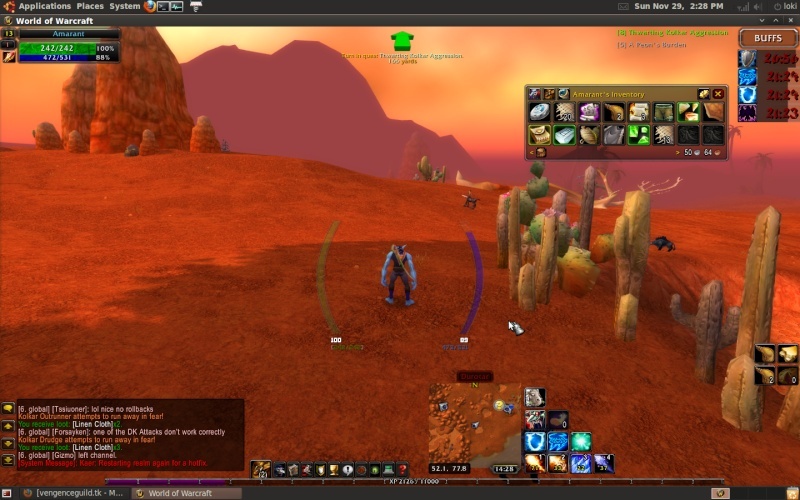 Xperl
Bartender4
Questhelper
Bagnon
Sexymap
Cartographer
ElkBuffBars
DrDamage
MikScrollingBattleText (Can't see in pick)
I'm pretty sure thats all.